Governors
Highfield Nursery is federated with Duke Street Nursery and our governors oversee both schools, to see all up to date governor information please see the links below.
Mrs Hellen Hull, Chair of Governors (to be formally adopted at Governor's Meeting on 04/12/23)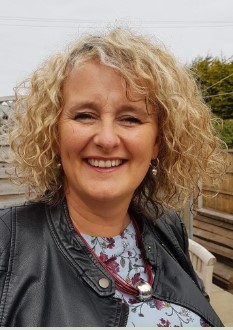 I have worked across the spectrum of Lancashire County Council Children Services for over 37 years
I started my career in nurseries and schools as a qualified Nursery Nurse , then worked as an Extended services Manager at Duke Street Children centre and more recently as a Team Manager for Children and Families Wellbeing service [ Early help ] .
My career has spanned the range of birth to 19 years, I believe in supporting young parents or those less confident to develop their strengths for the benefit of their children.
I will be active and available to you as parents, to the staff team and to undertake visits and engage with your children as they learn.
I am passionate about the Outstanding work undertaken in your Federation of Nurseries [Highfield and Duke street] and I have been part of the journey in maintaining these standards as an active Governor for the last 10 years , and as your Chair of Governors I will continue to guide and support the excellent work and team .
Contact bursar@dukestreet-nur.lancs.sch.uk and your email will be forwarded directly to Hellen Hull.
Federation of Duke Street & Highfield Nursery School.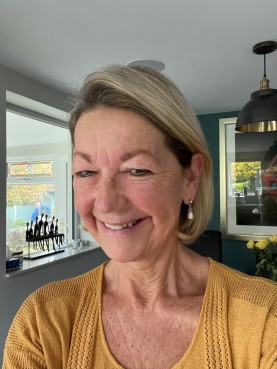 Liz has worked in Lancashire Primary and Nursery Schools since 1982. As Headteacher of an integrated Maintained Nursery School and Children's Centre for 27 years she came to view leadership as a continuous process of learning.
She passionately committed to the development and sustainability of nursery education that enables young children to reach their full potential and become motivated learners. She worked for over ten years as a School Advisor in Lancashire's School Improvement Service encouraging colleagues to reflect individually and co-operatively on the effectiveness of their work with children and families.
Liz now continues to work part time as a School Advisor for Athena Education Ltd. She became governor at Duke Street and Highfield Nursery Federation in November 2019 when her grandchildren became pupils at Duke Street Nursery.
Mrs Helen Belbin (Governor)
Federation of Duke Street & Highfield Nursery School.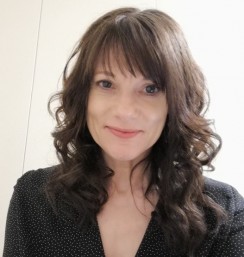 Previous experience in the following roles; Headteacher; Senior Adviser for Early Years, Lancashire County Council (LCC)
Extensive experience over career has included:
- provided training for governing bodies, including Headteacher appraisal, senior appointments, school self evaluation, Ofsted.
- managed school budget as Headteacher, handling complaints, grievances and appeals; formative and summative school data analysis and reporting to parents, governors, senior staff and Ofsted; curriculum leadership overall as Headteacher; experience as SENco; responsible for statutory assessment as Headteacher; qualified and experienced early years moderator; experienced LCC SATS Monitor, including investigation of allegations of malpractice.
- introduced traded early years services to support responsibility for LCC's £500k early years budget annually.
- experienced appraiser and bought in as external advice to support Headteacher appraisal annually in schools across North Lancashire; data analysis and reporting LCC's early years data.
- strategic lead for LCC's Training Programme and support for early years staff in schools and nursery settings.
If you would like to know more about becoming a School Governor please speak to any member of staff. We would love to welcome you on board!