Welcome to Highfield
Highfield is an Outstanding Nursery School
Our nursery remains partially open for critical workers and vulnerable children. If your child meets the criteria and you require a place or you need to book them in for extra sessions, please email bethany@highfield-nur.lancs.sch.uk or ring 07907 019011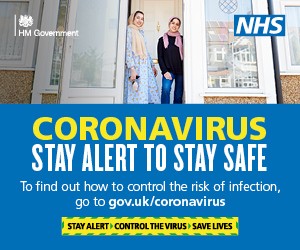 Head teachers letter of welcome
We have ambitions for our children of all ages and abilities. Working in partnership with parents and carers is important to us as our hardworking and dedicated team strive to help every child become the best they can be.
We work diligently to create a safe environment in which our children can feel happy and secure. Your child's wellbeing is just as important to us as their academic ability. Children learn when they are happy and feel safe and secure.
In April 2017 I was excited to become Head teacher of this newly formed collaboration of maintained nursery schools between Highfield and Duke Street. I feel that the collaboration of schools will bring many benefits to the whole school community and I'm very much looking forward to our future together.
Please explore our website. By viewing the pages and galleries displaying our activities, we hope you have an insight into what we have to offer your children at Highfield Nursery School. What our website cannot show you, however, is our supportive and encouraging ethos and the sense of excitement our children have developed for learning.
If you would like to see this for yourself, please ring to arrange a visit or call in, preferably during school hours, no appointment required.
We look forward to meeting you and showing you what Highfield has to offer your child.
There are many things happening at Highfield, so why not come along and visit us. Check out what the Nursery School offers.
Continuity of Care is operated by Highfield Extended Services and offers care throughout the holiday periods for children aged 3 years to 8 years plus. We collect children from Highfield Primary School.
If you have any queries or would like further information please speak to Natalie Sinclair, Assistant Headteacher,call 01257 262556 or email natalie@highfield-nur.lancs.sch.uk
Highfield Nursery School has a NEW Facebook page, visit and like our page. Go to FACEBOOK
If you want informaton on how to register your child please click the link below
Are You Entitled to Free Childcare?
Your child could be entitled to a FREE 2 and 3 year old place in the Nursery School - Apply Now!
You could be entitled to a free childcare place for your 2 year old child the term following their second birthday. Our Highfield Outreach service would be happy to help you with your application.
Click the link below and follow the simple steps to see whether you are entitled to a FREE 2 year place at Nursery.
Highfield Nursery School vision and ethos