Indoor Learning Environment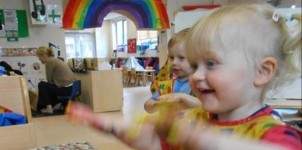 Here at Highfield Nursery School we provide a safe, secure and happy environment. An environment that is exciting, one that children will love to explore, where learning and teaching are fun and of the highest standard.
How To Register Your Child
You can download the application and see more information on registering your child by clicking below;
You will be contacted by a member of the nursery staff who will arrange a 'settling-in session'

Fill out the registration form and either email it to admin@highfield-nur.lancs.sch.uk or bring it with you to your childs first visit.

Please provide the original copy of your childs birth certificate on registering.
Request a guided tour of our nursery today and discover our wonderful spaces for yourself