Highfield Nursery School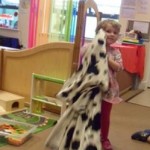 The Nursery School is funded by the Local Authority and is managed by a Governing Body. The service runs term time only, for 38 weeks of the year.
As from September 2015 children from the age of 2 years to 4 years will be registered with the Nursery School.
The term after the child is 3, they are entitled to 15 hours of free education per week for 38 weeks a year. Some children are eligible for 15 hours Free education the term after they are 2 years old.
Traditionally, children have accessed this free entitlement as five mornings or five afternoon sessions per week. Flexible approaches to the delivery of these free sessions, to meet the needs of individual families, are offered.
Return all application forms to admin@highfield-nur.lancs.sch.uk, or bring it with you on your childs first visit. Please ensure you bring your childs birth certificate too.